We are rounding off our week of gift ideas with what to get the person who has everything. We all have that one friend or relative who has been fortunate enough to find themselves in a position where they can buy everything they want. However, many of us still feel obliged to buy them something for Christmas. So, what do you do?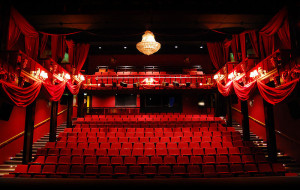 Our tip is to go for an experience rather than a tangible object. While they could buy their own crockery set or scarf, they may not have thought to book tickets to an event you know they would love. Look for events in their city and buy them a couple of tickets to a concert or play they would enjoy, or check out an experience day website to select a rally driving experience, horse riding or a spa or anything else that looks fun.
If you can't afford the entire experience, how about a gift voucher towards a meal at their favourite restaurant, a hotel gift voucher or a gift certificate towards travel, whether this goes towards plane tickets or train tickets if they enjoy weekends away.
A personalised gift may also go down well if you know their taste well, but opt for something classic such as a nice pen or something in leather.
If you are sending your gifts abroad, be sure to check the price of delivery with RAND's parcel checker in advance.