The perforation of stamps during the Victorian age was often a subject of experimentation. Cutting stamps from imperforated sheets using scissors was time consuming and costly, so many different methods of perforation were used as a ways of saving time and money. Trials with the Archer Roulette and then with surface printing in 1855 were undergone, then tests were made with perforation, which quickly became one of the most popular methods and is still commonly used today.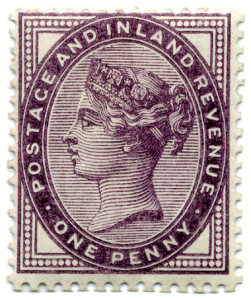 Embossed postage stamps were also used, in a variety of octagonal designs. The age of the Penny Red came to an end in 1880 along with the start of the new surface printed stamps. The Penny Lilac was issued subsequently in 1881 and lasted until the end of Victoria's reign in 1901. The Penny Lilac was also the first stamp issued that was valid as both a postal stamp and a revenue stamp; used to collect taxes or fees on documents.
In 1883 and 1884, the postal service experimented with fugitive inks that faded quickly and washed out to prevent the stamps being reused, but these were short lived and not liked by the public. Because the reign of Victoria was coming to an end, a new set of stamps needed to be issued.
For all your package and parcel needs, use RAND Logistics for a safe, reliable service. At RAND we offer an excellent service from parcels from Ghana to Greece and everywhere in between.