When you come to send a parcel, there are some things you'll need to think about. The first thing you need to make sure is that the package reaches its intended location when you need it to. This is important at special times of the year – birthdays, for example – when you cannot afford to take any risks.
The lovely news is that there are plenty of different parcel delivery options out there for you to select from, so you should not have much trouble finding that is best for you. However, you'll need to look in the right places in order to find the best deal.
RANDlogistics Parcel service is available to both retail as well as business (corporate) customers. We are a contractual service, designed to suit requirement of business customers for an economical and reliable distribution solution.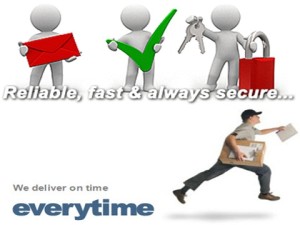 All Business Parcel consignments shall be given door delivery irrespective of its weight. Business/ Corporate customers are provided pick-up facility from their premises.
We are a global courier services company offering cheap shipping services across the UK and internationally. Working with some of the world's largest couriers, we can help you send a parcel to 240 countries worldwide. Due to our reputation online, huge popularity and volume of orders handled, we are able to secure big-name express delivery services at a discount.
VISION OF RAND-LOGISTICS

RANDlogistics Parcel service will be the customer's first choice.
Our dedicated team delivers every parcel with care. We're all about reliable parcel delivery with a personal touch offering a huge range of services and access points. You only pay for the speed you need – you can take our quality for granted.
HERE ARE THE ADVANTAGES OF USING THE RAND-LOGISTICS PARCEL DELIVERY SERVICE FOR YOUR BUSINESS.
ü  On time delivery
ü  Provision of insurance
ü  Competitive rates
ü  Prompt service and support
ü  Online presence
Search us from keywords : Cheap parcel delivery,international parcel delivery,parcel delivery comparison