Day 2 in our Green Week sees us looking at the 'recyclability' of envelopes. Are all types of envelopes recyclable? Is everything on the envelope recyclable? Here is a break down:
Envelope itself: Yes
Stamp: Yes
Other Stickers/Stamps: Yes
Plastic Window: No
Fortunately for the most part you can easily just drop your envelopes into the recycling and be done with it, but for those pesky windowed envelopes it is better to remove the window before recycling them.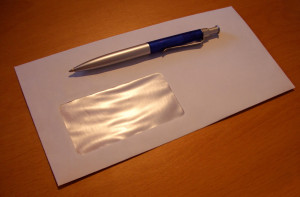 Check your recycling options available in your area, as some other areas may reject the glued part of the envelope, but all it takes is a quick job with the scissors and your envelope is ready for recycling!
For larger parcels and packages it is better to flatten them down and store them away in case you may need to send something larger, and cardboard boxes can always be used for storage or as arts and crafts materials if you have young children or grandchildren!
With strong efforts being put into the conservation of virgin forests and biodiversity, Costa Rica is the 3rd greenest country worldwide. RAND Logistics can provide cheap and efficient postage rates on parcels to Costa Rica, why not have a look at how much you could save by using our quick quote form today?