When sending a gift or a package to Cyprus, make sure to check with your local customs officer to find out the full details of what can and can't be shipped to Cyprus. It is important to check whether or not your intended recipient needs to obtain prior authorisation before sending goods to Cyprus, or you could face some delivery complications further down the line.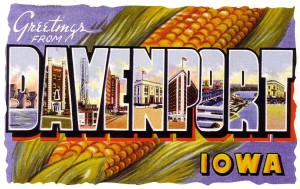 Take care when sending postcards to Cyprus, as all postcards with individual illustrated designs not previously approved by the Cyprus Post Office are prohibited.
Various registered items including traveller's checks, coins, notes or securities of any kind made payable to the bearer, including precious stones and jewellery may only be imported into the country under a license from the Cyprus Central Bank.
It is important to note that commercial shipments must be accompanied by all the relevant invoices, and they should be attached to the outside of the item or package in an unsealed envelope, where the invoice can be clearly viewed if necessary.
RAND Logistics provides first class services when sending anything from heavy parcels to fragile parcels all over the world. Why not find out how much you can save by typing in your requirements to our quick quote form?