January is a very important month for those living in Australia with the Australian Open tennis tournament currently being held and Australia Day approaching on the 26th. Andy Murray will be hoping to build on a successful 2013 by winning the Australian Open after returning from injury, though the sweltering heat in Australia is something all the players are having to deal with at the moment.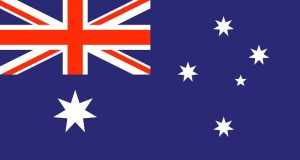 The tournament is held in Melbourne during the last fortnight of January. The current champion, Novak Djokovic, is one of many world class tennis players that take part in the tournament, making it an excellent destination for tourists in January.
The national day of Australia marks the anniversary of the first arrival of British Ships to the shores of Australia. There are various community events to behold on the 26th of January whilst families often make the most of the special day by organising gatherings.  You may well have a relative staying in Australia who is preparing for Australia Day, in which case you can make the most of our international parcel delivery to Australia.
Need to get some forgotten sandals to a loved one in Australia this month? Maybe you need a postal service that's a bit more local? Either way, makes the most of our services here at RAND Logistics, which includes both a collection and delivery service.