Make sure to take note of the country conditions for mailing a parcel to Lithuania, otherwise you may face some difficulties in getting your parcel properly imported. Check with your local customs officer for more details on shipping restrictions and prohibited items, but for now, here are a few restrictions to take note of.
Objects of cultural value, such as antiques and works of art can only be imported into Lithuania with a permit from the Ministry of Culture's Department of the Protection of Objects of Cultural Value. Take care when sending prepared foodstuffs and raw materials of animal origin; if the industrial packaging is damaged or the use-by-date has passed then the packages will be prohibited and may be destroyed.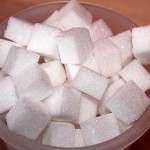 Sugar is permitted for import into Lithuania, but not exceeding 11 pounds or 5 kg per shipment. All articles subject to customs duty may not be sent in ordinary or registered First-Class Package International Service items, Priority Mail International Flat Rate Envelopes, First-Class Mail International items, or Priority Mail International Small Flat Rate Priced Boxes.
At RAND Logistics, whether you require a specific eBay courier service for sending parcels internationally, or you are simply sending a gift to a friend or relative, we can provide you with first class service at competitive rates. Plus with free tracking options available, you can track your parcel at every step of the journey.