On the final day of our World Cup countdown we'll be looking at England's chances ahead of their trip to Brazil in June. Whilst England seem to have been written off early on, could they surprise the nation and bring the World Cup home for the first time since 1966? We provide a delivery service across the UK, so get a quote from us today and find out how our affordable rates can make your parcel delivery requirements simple and affordable.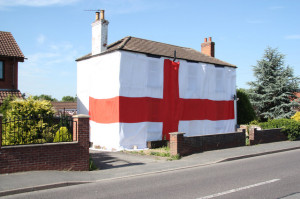 England have never failed to avoid controversy when heading to major competitions. With such a huge amount of media scrutiny to deal with could they finally live up to expectations and win a World Cup? Here are England's pros and cons ahead of the tournament:
Pros
The fact that they've already been written off might work in their favour, whilst they might finally look to bring some young and exciting footballers along that aren't part of the disappointing generation we've endured over the last few years.
Cons
Unfortunately the cons significantly outweigh the pros for England. They've got an incredibly tough group to contend with that includes Uruguay and Italy, whilst their games are going to take place in the hottest part of Brazil, so not even the climate is on their side.