We're approaching 50 days until the World Cup begins in Brazil this year, so we thought it might be a good idea to have a look at some of the pros and cons of each country participating in the historic football event. Many of the countries taking part are also part of our international parcel delivery service here at RAND, so if you're interested in sending parcels abroad, make sure you choose RAND in the future!
Argentina are lucky enough to have one of the greatest footballers in history in their ranks; Lionel Messi. Having said that, the playmaker has rarely shone on the international stage and many have questioned whether or not he can step up to his usual expected performances this time around.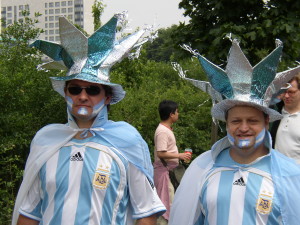 Pros
They have the devotion to succeed in South America and to win it in Brazil would be something all the players and fans would cherish. Along with Lionel Messi, Argentina have some of the greatest forwards in the game to choose form, including Lavezzi, Aguero and Higuain.
Cons
Whilst they have an incredibly strong forward line, they are seriously lacking in defence. Ezequiel Garay and Martin Demichelis offer the experience but their quality is nothing compared to some of the other faces you'll see at this year's tournament.
We provide an unrivalled parcel delivery service to Argentina here at RAND, so get your affordable quote and start sending gifts to friends and family abroad with ease. It's that simple!