It's the middle of our week of Christmas gift information, and today we're focusing on the kids. Many would say that Christmas is all about the children, which is why it's so much fun looking for gifts. However, once you've secured this year's big trend gift, what should be next on the list?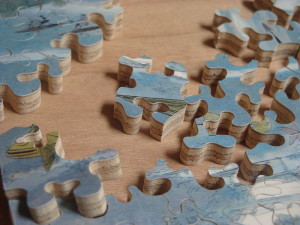 Most children aren't interested in clothes when they are young and would rather receive toys and games. Why not take it back to tradition and track down a jigsaw puzzle based on their favourite hobby? There are lots of sites now selling traditional wooden toys, many of which make lovely keepsakes long after your children have grown up.
Another fantastic idea is to get them a soft, cuddly version of their favourite animal. If trips to the zoo or the farm inspire a lot of enthusiasm, you could even adopt them their very own animal or buy them a season ticket to the nearest zoo so they can get their animal fix.
Chocolate is all well and good, but that sugar rush can make children hyperactive. Instead, why not get them their own gardening set complete with seeds so they can see where their food comes from? Start easy with cress and herbs and move onto fruit and vegetables when their skills develop.
Remember to send your Christmas gifts with RAND this year!