On the last day of our Christmas week, let us discuss handmade gifts. When done well, with time and effort put in, a handmade gift can be a really sweet way of showing someone you care about them.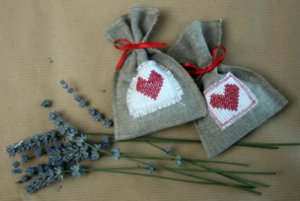 Before you decide to make the gift for your recipient, make sure you know that they would like this type of gift. Like it or not, some people aren't the sentimental type, so a handmade photo frame might not be the best idea. Handmade gifts can be a heartfelt alternative to buying things off the rack. A necklace or a gold watch might seem romantic, but other people your recipient knows could have received the exact same gift, which makes theirs seem less special.
Put a lot of effort into it, even if you have no experience with making gifts. Try your hardest with your gift, whatever it is, as your recipient will probably see the effort put into the gift, and will be more likely to appreciate it. It helps if your gift is practical in some way, or an accessory, like a pair of warm gloves or a keychain.
Whatever your gift giving ideas are, make someone's day with a parcel delivered by RAND Logistics. With our competitive rates throughout the world from parcels to Australia, to packages to the Ukraine you won't need to use any other service for sending parcels internationally.