We're on to the penultimate day of our World Cup countdown, with our attention moving to the hosts of the competition, Brazil. The Brazilian national team have all the experience necessary to win the competition, so could their latest generation of players rise to the occasion and win it for the locals? If you're interested in sending a parcel to Brazil, you can do so here at RAND. We provide competitive rates that make parcel delivery services simple and affordable.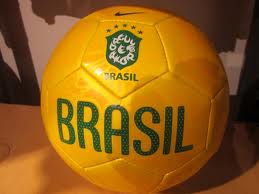 The Brazilian national team will arrive at the tournament as hosts and there's probably never been a better time for them to get their hands on the trophy. A lot is expected of their star names, especially the tournament poster boy Neymar. So where exactly are they at this present time and could they be considered the tournament favourites? Here are their pros and cons:
Pros
Firstly they are hosting the competition, which has proven to be a significant factor in previous World Cup tournaments. They've got an abundance of talent available as well, from Neymar to the likes of Lucas Moura, Hulk and Willian. Home support plays a vital role in any tournament, so if they can deal with the pressure they are certainly capable of going all the way.
Cons
The pressure could get too much for them, to the point where they simply can't cope with the threat of Spain, Argentina and Germany. They may also feel pressurised to play a certain way, considering their young and flamboyant squad seem devoted to playing flair football whilst ignoring defensive organisation.