When sending fragile or breaking items abroad to a friend or relative, it can be nerve-wracking as we have all heard about the horror stories that come with sending fragile packages through the post. However there are a number of ways in which you can help minimize the chances of your fragile item breaking and combined with a trusted, first class courier service, you can see your item safely reaching its destination.
Tip 1 – Wrapping
A thoroughly wrapped package is a thoroughly protected package. You need to be aware that although courier services take the utmost care in handling fragile packages, sometimes accidents do happen, particularly when they are working to a deadline.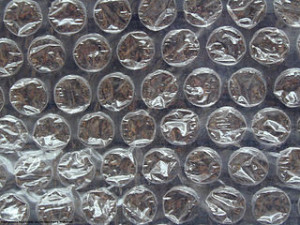 It is therefore always good to give your parcel adequate padding in case something goes wrong.
Newspaper or tissue paper can be good, but the best wrapping is bubble wrap.
Ensure that it is tightly wrapped – but not too tightly so that it breaks or shatters – and seal off the edges with duct tape.
If you happen to be packing more than one item, make sure to wrap them individually. This may be more expensive but if you wrap them together they could knock against each other in transit and subsequently break.