Whether you are sending a single object of sentimental value to a friend or relative abroad or you are an eBay seller who has set up shop selling exquisite and fragile items, sending fragile items abroad can be quite stressful, as you may be constantly worrying about the condition of your item.
Although it is ultimately out of your hands, ensuring that the item is well packaged and correctly labelled can really help to prevent accidents in transit.
Finding the Right Packaging
It is no use sending your parcel out in a box that is far too big for it. Although you may have thought you packed it tightly, unforeseen circumstances can bash and bat at the box and cause the item inside to break.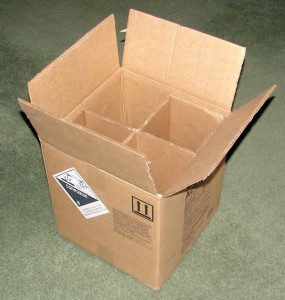 Choose a box that is only slightly bigger than your item that you can pad with secure packaging, but does not allow the item to move around at all.
In most cases, re-using old shoe boxes or cartons is recommended, however if you are sending a fragile and valuable item, it is better to buy new boxes as these will be more reinforced than used boxes. Boxes with double corrugated walls are best, and these can be found in most local post offices.
For excellent delivery options including tracking options and guaranteed 1-3 day delivery worldwide, choose RAND Logistics.