In this article we will talks about how the society and people have become more sophisticated and have raised their standards and the availability of resources which has made things very easy for all. Also talks about worldwide shipping services with the different services offered and the sectors that are catered. Also covers about International freight forwarders shipping with its description and other services.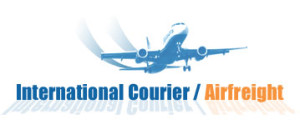 The backbone of any business that specializes in import and export is a good freight forwarding company. RANDlogistics covers all that aspects that has a good courier must have. Choosing a worldwide freight forwarder is crucial of any business that needs to import or export for sale on an everyday basis.
A freight forwarder is an integral part of your export-import business & can benefit you in manifold ways. This professional plays an important role when it comes to jogging your international business smoothly. There are plenty of freight forwarder services which can be approached to get the best service.
RANDlogistics offers a full range of ocean freight, ground freight, air freight, worldwide shipping of containers, vehicles, oversight & special cargo at competitive rates. This world class service also caters for
Ocean/air freight forwarding
Multimode Transportation
Trucking
Ware housing
Logistics, &
Distribution services
The clients & customers awaiting their shipment need not to have any worry, as we makes positive that product is safe, undamaged & delivered on time.
Whenever you require using our services, keep in mind that the company compliance, cost, reputation, & security are all important. Furthermore, you also must take in to consideration the different decision-making processes involved, the means of transport, the service capability, & the tracking support of the freight forwarder, amongst lots of others. Without a doubt, you will have lesser tasks in the event you hire the services of RANDlogistics, which is why you ought to see to it that the forwarding agent could appropriately handle your needs & meet your preferences.