Making a delivery is something that can be equated with the keeping of a promise. When some item is shipped out by a customer, that customer is putting his trust in the courier company & the courier company in turn must do everything that they can in order to deliver that package safely & on time. The courier companies have lots of responsibility on their shoulders & they must show themselves with every delivery in order to assure their customers that they can keep their delivery promises.
RANDlogistics offers lovely parcel services will also offer packaging services. The company can pack for you your parcel, ensuring it is wrapped professionally. When sending the parcel, it must reach its location in the same state that it was when you left it. RANDlogistics make positive they deliver all their parcels in the shortest time feasible.
Every year we send tens of thousands of parcels worldwide through our cheap parcel delivery service. Built on a great quality of service using trusted courier services like UPS, we are able to deliver the finest discounts to you, our customers.
With our fast, reliable, and affordable service as standard, we ensure sending your parcel overseas is convenient and cost-effective.
We distinguished ourselves from other delivery services by features such as better speed, security, tracking, specialization & individualization of express services, & swift delivery times, which is the expectation of all the customers.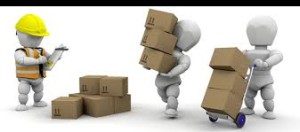 But for a little added peace of mind, take a look at our services that make up our International Business Tracking and leading online parcel broker. We Provide international door-to-door delivery by a specific time, or by the end of the next possible business day. Our global reach and local teams ensure fast delivery with end-to-end tracking and customs clearance. Please note that not all services are available in every country. Please refer to our website for service offerings in your country.
Urgent delivery of mails & parcels become simple with RANDlogistics. They are professionally & make sure speedy & consistent service. They have lots of vans & giant vehicles to over parcels of various sizes & make sure safe delivery of all products to different locations.
RANDlogistics offers an extensive range of low cost express and economy worldwide parcel services that you can really rely on. All our international courier services come with full online tracking and real-time scan information too, so you can see where your parcel is at any given time.