Continuing with our week of informative and imaginative ways to use all that unwanted junk mail, we can now start getting crafty with the junk mail. These uses are great for kids and birthday parties, so give them a go.
Paper Macher
This can be a little messy so make sure to lay a cloth or a bin bag down. For the best paper macher results, mix glue with a bit of water and use that as the adhesive to stick the layers of junk mail together. The possibilities are endless with paper macher. You can make a helmet, a plant pot, a pen holder and even little animal figurines. Let your imagination run wild.
Hula Skirts and Flowers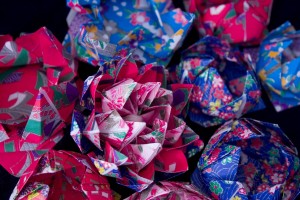 Every child needs to have at least one tropically themed birthday party. With a barbeque, cheese and pineapple sticks and giant inflatable palm trees floating in the pool, your kids will look great with these homemade hula skirts. And they can be as colourful as you like!
For the flowers, simply cut a few leaf and petal shapes from the leaflets, then stick them all to a second piece of junk mail that has been slightly crumpled. Thread some string through them for a flower necklace.
Choose RAND Logistics when you want to send a parcel to a friend or relative living in Hawaii. Our shipping rates are the most competitive around.