On our third day of focusing on the Winter Olympics in Sochi we're looking it the most decorated team so far at the games, the Norwegians. With twelve medals to their name, Norway currently have the biggest tally of medals but sit in second place on the medals table behind Germany who have five gold medals.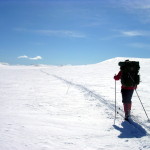 Norway have seen success in the Cross-Country Ski, the Biathlon and the 10k Sprint amongst other events, showing they have what it takes in the snow-based events.  Their success in cross-country skiing is unparalleled across the globe with a total of 96 medals acquired in the event since the winter games came into existence.
You can also expect to see Norway competing this week in the speed skating, with a total of 80 medals to their name in the history of the games. Notable gold medals that they have won at this year's games include Marit Bjorgen's gold in the cross-country, her fourth Olympic gold in a glittering career.
RAND Logistics will keep you up-to-date this week with some of the notable countries competing in the Winter Olympics, whilst we can also direct you to our unrivalled logistics services. We provide international parcel delivery to Norway so if you need to send a gift to Scandinavia, make the most of RAND Logistics services today.